Alumni Networking Reception: Winnipeg
Are you a graduate of an Australian university, vocational or training institution and living in the Winnipeg area?
We are hosting a networking reception on Thursday, 27 April. For more details andto RSVP contact us at canadian.alumni@dfat.gov.au.
A Work-in-Progress showing of a new work by artist Antony Hamilton
Antony Hamilton is a Melbourne-based Australian dancer and choreographer in the first year of his term as International Resident Artist at Dancemakers.

Antony will be developing a new work with local dancers Michael Caldwell, Meryem Alaoui, Anna Finkel and Jolyane Langlois and slated to perform in 2017.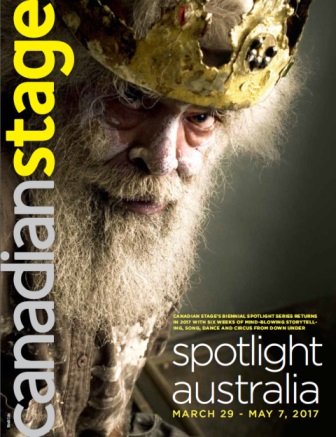 Canadian Stage: Spotlight Australia
Canadian Stage, a leading contemporary theatre company in Toronto, is dedicating its biannual Spotlight Festival to the creative talent of Australia. Spotlight Australia will feature the work of five of Australia's most innovative, outstanding performing arts companies, over a six-week period in March-April 2017.
Associations and Activities
Expatriate groups across Canada
DownUnder Social Club of Calgary
DownUnder Social Club of Edmonton

Australian Rules Football
Ontario Australian Football League
Ottawa Swans Australian Football Club

Cricket
The Ottawa Valley Cricket Council

Australian Wine Societies
The Australian and New Zealand Wine Society of Ottawa
Australian Wine Society of Toronto
Australian Wine Society of Calgary