Australian High Commission
Canada
Address: Suite 710-50 O'Connor St, Ottawa ON, K1P 6L2 / Phone 613-236-0841 / Fax 613-786-7621 / Visas 613-238-1040
Australian Season's Greetings Card Contest

2014 winning design from the Australian Consulate-General in Hong Kong contest
The Australian High Commission is inviting students in Ottawa to enter the "Australian Season's Greetings Card Contest". Budding artists from grades 1 to 6 are encouraged to get creative while imagining what the holiday season is like during an Australian summer. Three winning designs will be used as the official season's greetings cards of the Australian High Commission.
Lifelines: Indigenous Contemporary Art from Australia
Lifelines: Indigenous Contemporary Art from Australia is an exhibition at Québec City's Musée de la civilisation running from 21 October 2015 to 5 September 2016. The contemporary Australian Indigenous art attests to the cultural vitality and rich history of Aboriginal and Torres Strait Islander people, carrying on powerful artistic traditions dating back more than 60,000 years.
Lifelines exhibits close to 100 works selected by guest curator Professor Françoise Dussart of the University of Connecticut. They are displayed in an open space that evokes the vastness of Australia— its earth tones, vegetation, and blue skies. The exhibition features three thematic zones: "Land of Dreams", "Land of Knowledge", and "Land of Power".
At the entrance to the exhibition is Karrku, an immense collective work by 36 artists from the community of Yuendumu in the Tanami Desert. Two interactive terminals detail the ancestral stories that underpin the piece. Further on, three creative video montages take a look at the human presence dating across the millennia. There are also 11 family learning stations to spark young people's curiosity.
Xavier Rudd & The United Nations on tour in Canada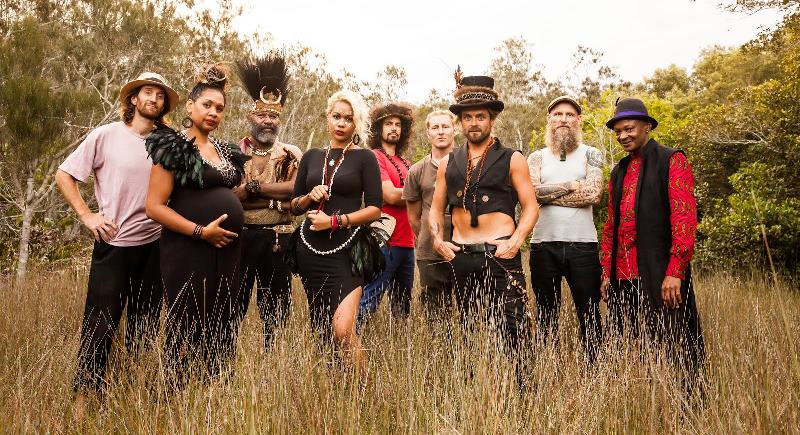 Following sold-out appearances at Canadian Music Week in Toronto and a headline date in Montreal, Xavier Rudd & The United Nations return to Canada with numerous shows across the country. Catch a show near you:
29 October - Winspear Centre - Edmonton, AB
30 October - O'Brians Event Centre - Saskatoon, SK
31 October - Burton Cummings Theatre - Winnipeg, MB
3 November - Théâtre Granada - Sherbrooke, QC
4 November - Théâtre La Taverne – Saint-Casimir, QC
5 November – Métropolis - Montréal, QC
6 November - The Danforth Music Hall - Toronto, ON
7 November - Bronson Centre - Ottawa, ON
8 November - Le Théâtre Capitole - Québec City, QC
Past Events
Australian Events in Canada

Vance Joy on tour in Canada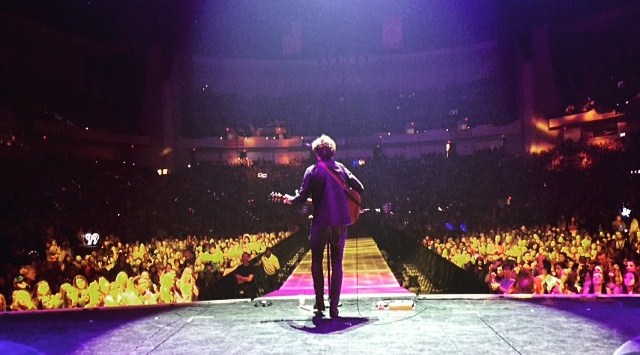 Australian singer-songwriter Vance Joy proved himself a breakout artist of 2014 with the song Riptide (voted number 1 on the 2013 Triple J Hottest 100) from his debut full-length album Dream Your Life Away. He is currently on tour with Taylor Swift and will be playing numerous shows in Canada. See Vance Joy live across the country:
• 5 July - Calgary Stampede, Calgary, AB
• 6 July - Canadian Tire Centre w/ Taylor Swift, Ottawa, ON
• 7 July - Bell Centre w/ Taylor Swift, Montreal, QC
• 9 July - Le Festival d'été de Québec, Quebec City, QC
• 26 July - WayHome Music & Arts, Barrie, ON
• 1 August - BC Place w/ Taylor Swift, Vancouver, BC
• 4 August - Rexall Place w/ Taylor Swift, Edmonton, AB
• 5 August - Rexall Place w/ Taylor Swift, Edmonton, AB
• 7 August - Loggers Sports Grounds, Squamish, BC
• 9 August - Regina Folk Festival, Regina, SK
• 2 October - Rogers Centre w/ Taylor Swift, Toronto, ON
• 3 October - Rogers Centre w/ Taylor Swift, Toronto, ON
Australian films selected for the Montreal World Film Festival
Two films by Australian directors have been selected for the Montreal World Film Festival, which runs from 27 August to 7 September and presents films from 86 different countries to 350,000+ attendees.
Emma Jaay's Beijing Being provides a unique look at the life of the foreign community in Beijing, showing an alternate side of life there. The film showcases new Australian talent, with Australian artistic and technical expertise in sound design, graphic design, editing and the original score, while key songs in the soundtrack were sourced from the Sydney and Melbourne music scenes. More information on Beijing Being.
Megan Riakos' Crushed is a thriller shot in the wine region of Mudgee, New South Wales. It follows the story of Ellia, a young woman estranged from her family who is forced to return home after her father dies in a winery accident. But when his death is ruled a murder and her mother becomes the prime suspect, she must stay to uncover the truth. More information on Crushed.
More information on the Montreal World Film Festival.
Australian rugby union Wallabies coming to North America
The Wallabies' final preparations before the Rugby World Cup in England will include a two week tour of the USA and a match against the USA Eagles at Soldier Field in Chicago on Saturday 5 September.
For Wallabies fans in Canada, this is an opportunity to watch your team not far from the border.

Consular services briefing in Bermuda
The Australian High Commission in Canada, with responsibility for Bermuda, will be hosting a briefing on consular services for Australian citizens in Bermuda on Thursday 3 September 2015. Australian Consul, Melissa Stenfors, will be available to discuss services that the Australian Government provides to Australian citizens abroad. The briefing will take place on 3 September at 2:00pm at the Paradise Lounge, 55 White Sands Road, Bermuda. Light refreshments will be served. If you would like to attend, please register in advance by contacting Linda Wilt (linda.wilt@dfat.gov.au or +1 613 783-7601) to provide the names and Australian passport numbers of each attendee.

Australian playwright's This is Where We Live comes to Toronto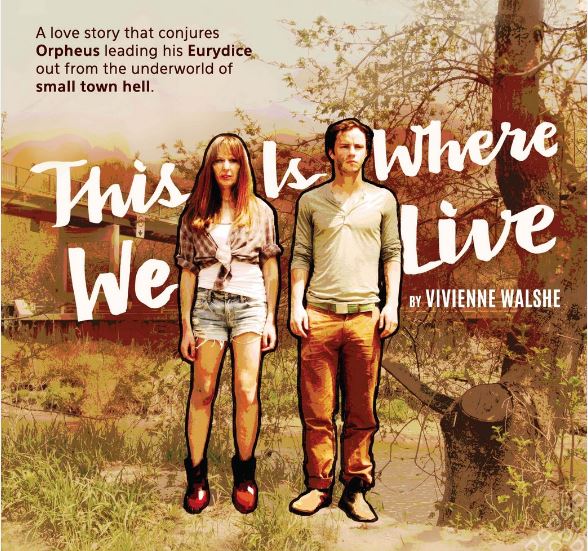 Born and raised in Vancouver before moving to Australia at the age of ten, playwright Vivienne Walshe is "still referred to in Australia as the Canadian playwright," she says. And yet, this is the first time her work is being produced in Canada.
This is Where We Live, winner of the 2012 Griffin Award for an outstanding play that displays an authentic, inventive, and contemporary Australian voice, is a darkly poetic two-hander about the space in which we live - both physically and emotionally – as told through its two teenage characters: Chloe and Chris. Recent transplants to a small rural town in Australia, Chloe and Chris find themselves outcasts among their peers in their new home and attempt to find solace in one another. The play runs from 7 to 16 August at the Theatre Passe Muraille in Toronto.
Mama Kin tours Canada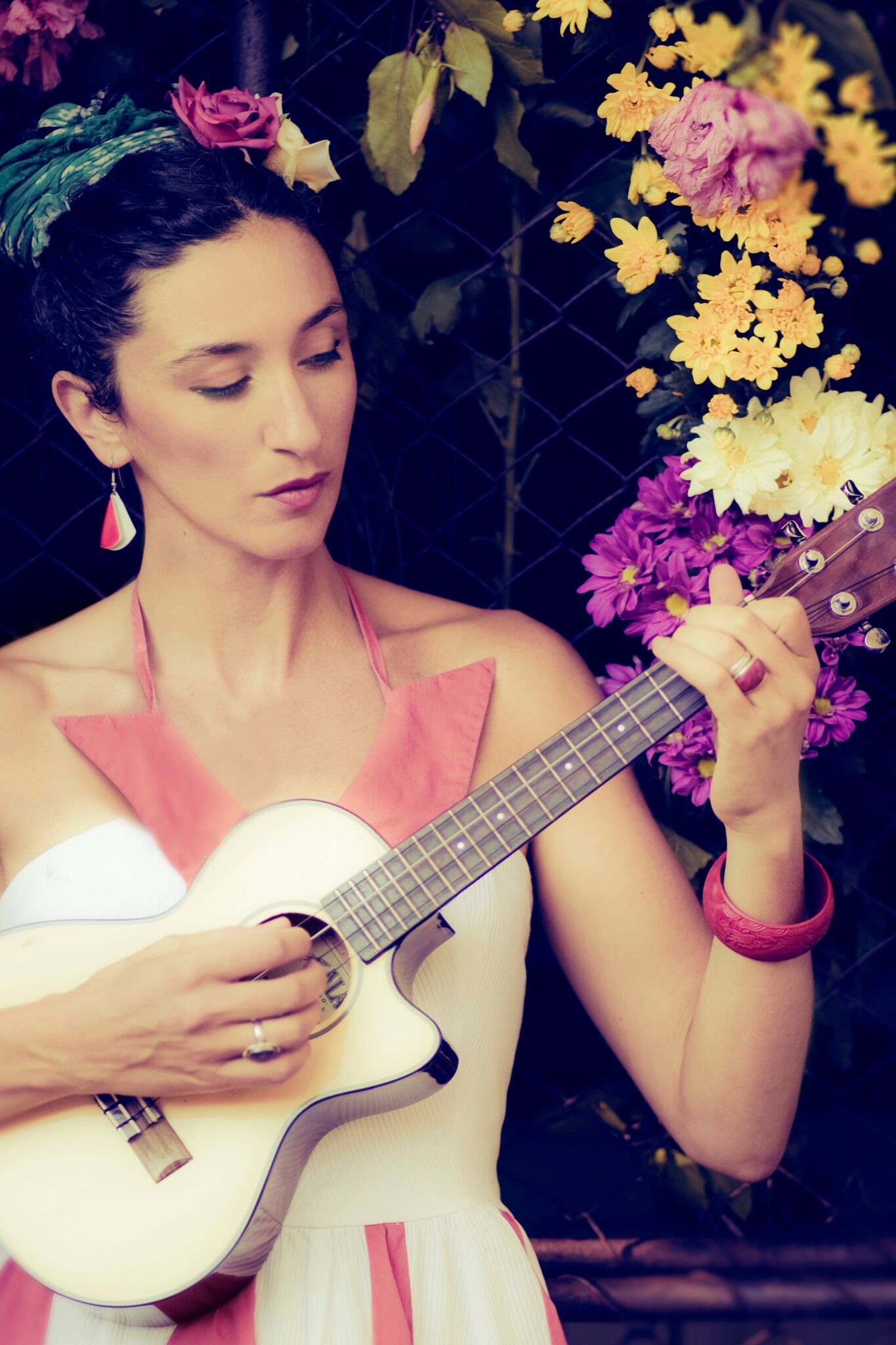 As mischievous as she is charming, Australia's Mama Kin is part raconteur and all-out entertainer. With a reputation for her unique blend of foot-stomping soul, heart-wrenching ballads, and stirring live shows, Mama Kin is returning to Canada with new songs and a shift in sonic direction. You can catch her on tour from coast-to-coast:
• 7 July - The Carleton, Halifax, NS
• 12 July - Evolve Festival, Antigonish, NS
• 14 July - Bluesfest, Ottawa, ON
• 16 July - Dakota Tavern, Toronto, ON
• 17-19 July - Vancouver Folk Festival, Vancouver, BC
• 21 July - Streaming Cafe, Kelowna, BC
• 22 July - Spirit Bar, Nelson, BC
• 23-26 July - Calgary Folk Festival, Calgary, AB
Australian carillonist performs guest recital on the Peace Tower Carillon
Amy Johansen, Carillonist of the University of Sydney, will be playing a guest recital on the Peace Tower Carillon in Ottawa on Tuesday 7 July from 11am to noon. She will be playing a number of Australian classics, including 'Waltzing Matilda'.

Circa performs Beyond at Montréal Complètement Cirque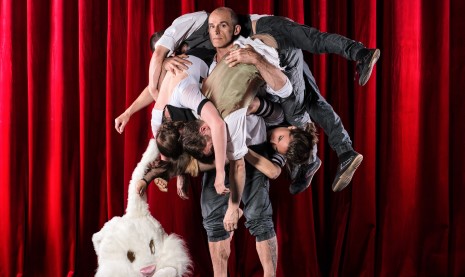 Since 2004, Australian company Circa has been at the frontier of new circus – creating powerful works of circus art that challenge, thrill, and delight. Featuring an ensemble of multi-skilled circus artists under the direction of Yaron Lifschitz, Circa's award-winning works have been seen in thirty-two countries across six continents.
Circa will be performing their show Beyond at La TOHU as part of Montréal Complètement Cirque. Beyond blends dynamic circus acts like trapeze and Chinese pole with cheeky feats of strength, set to a bewitching mix of show tunes, ballads, and electronica. The show will be at 8:00pm from 1 to 4 July and 2:00pm on 5 July.
FIFA Women's World Cup Canada 2015

The Australian national women's football (soccer) team, the Matildas, will be competing in the FIFA Women's World Cup Canada 2015 starting on 6 June. The tournament will be hosted in six Canadian cities from coast to coast.
Australia's First Families of Wine – Unlocked Tour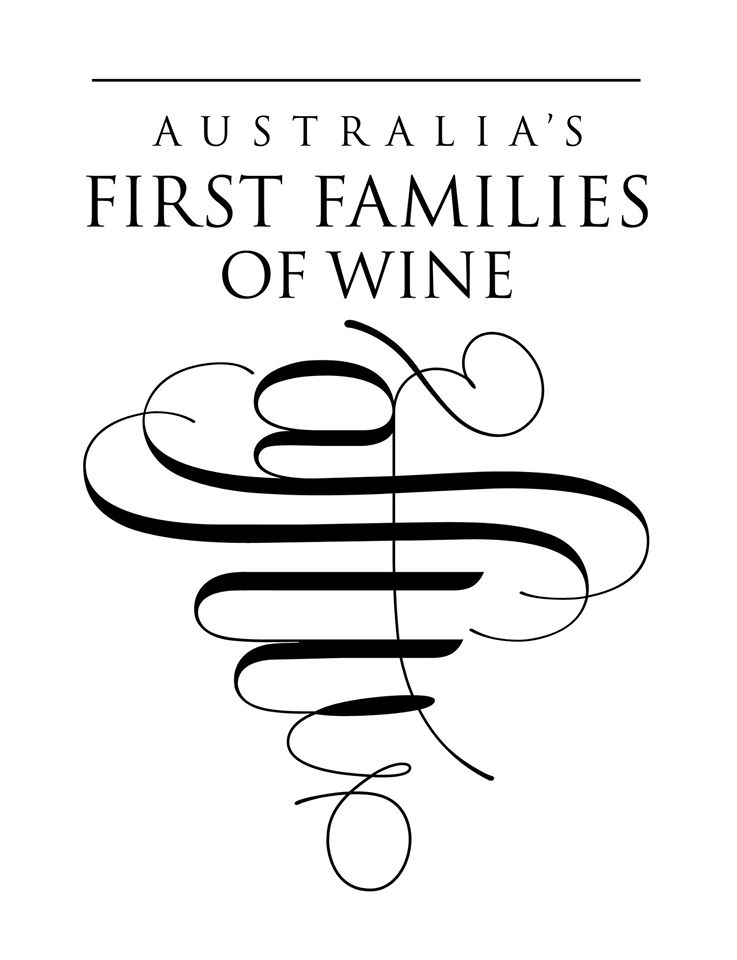 Twelve of Australia's leading family owned wineries, who together form Australia's First Families of Wine (AFFW), are coming to Canada in May, bringing a tour de force of quality Australian wine, unlocking the history and stories behind every bottle. This is a rare opportunity to experience some of Australia's iconic wines from the families' private cellars. The AFFW Unlocked Tour will be in Montreal from 22-24 May, Toronto from 25-27 May, and Vancouver from 28-30 May.
Registration and more information.
2015 spotlight on Australia at the Canadian Music Week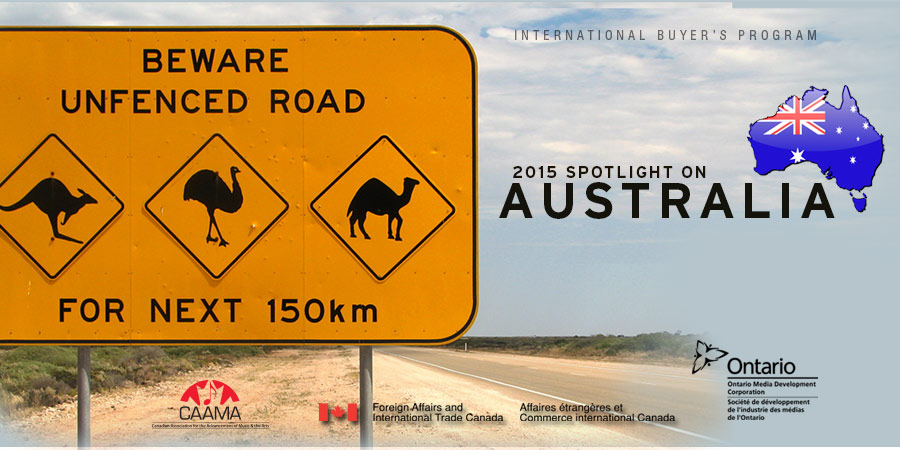 Australia will take centre stage at the 2015 Canadian Music Week, 5-9 May. CMW is one of the premier entertainment events in North America focusing on the business of music. The Canadian Music Week festival spans 5 nights of performances, with 1,000 bands at more than 60 live music venues in downtown Toronto.
Gudirr Gudirr at the Harbourfront Centre in Toronto

The North American premiere of Gudirr Gudirr is coming to the Harbourfront Centre's World Stage in Toronto, showcasing award-winning Australian artist Dalisa Pigram in a captivating solo dance performance. Gudirr Gudirr explores the contemporary experience of Indigenous people in northwest Australia, where desert meets sea, Australia meets Asia and where cultures fuse and morph. Gudirr Gudirr runs from Wednesday 6 May to Saturday 9 May.
ANZAC Day Centenary Services in Canada
Each year, the Australian and New Zealand High Commissions join together to host commemorative ANZAC Day events in Ottawa. This year, in honour of the Centenary, we are hosting two separate services to mark the day. You are welcome to attend either or both.
ANZAC Day events will also be held in Vancouver, Calgary, Edmonton, Winnipeg, London, Toronto, and St John's. Further details are available on the ANZAC Centenary page.
Ottawa services:
Traditional ANZAC Dawn Service
Date: Saturday 25 April
Time: 5:45am
Location: National War Memorial, Wellington St, Ottawa, K1P 5A4
Dress: Ceremonial uniform with medals or business attire
Additional info: Please be prepared to stand throughout this short service.
ANZAC Service
Date: Saturday 25 April
Time: 9:00am
Location: Canadian War Museum, 1 Vimy Place, Ottawa, K1A 0M8
Dress: Ceremonial uniform with medals or business attire
Additional info: This service is hosted in partnership with the Canadian War Museum. The traditional remembrance service will be followed by a reception. You are also welcome to visit the Canadian War Museum's photographic exhibition Gallipoli – Three Perspectives on display in the museum lobby from 16 April to 7 May.
Contact: Enquiries for both services can be directed to rsvpnzhc@nzhcottawa.org
Click here for events in other Canadian cities.

Iconic Menin Gate Lions and painting on display at Canadian War Museum
The exhibition Fighting in Flanders – Gas. Mud. Memory. runs from 7 November 2014 until 26 April 2015. Two highlights from this exhibition are the Menin Gate Lions and William Frederick Longstaff's 1927 painting Menin Gate at Midnight (Ghosts of Menin Gate). These historical items are on loan for the duration of the exhibition from the Australian War Memorial in Canberra, with the assistance of the Royal Australian Air Force.
World Rugby Women's Sevens Series in Langford, British Columbia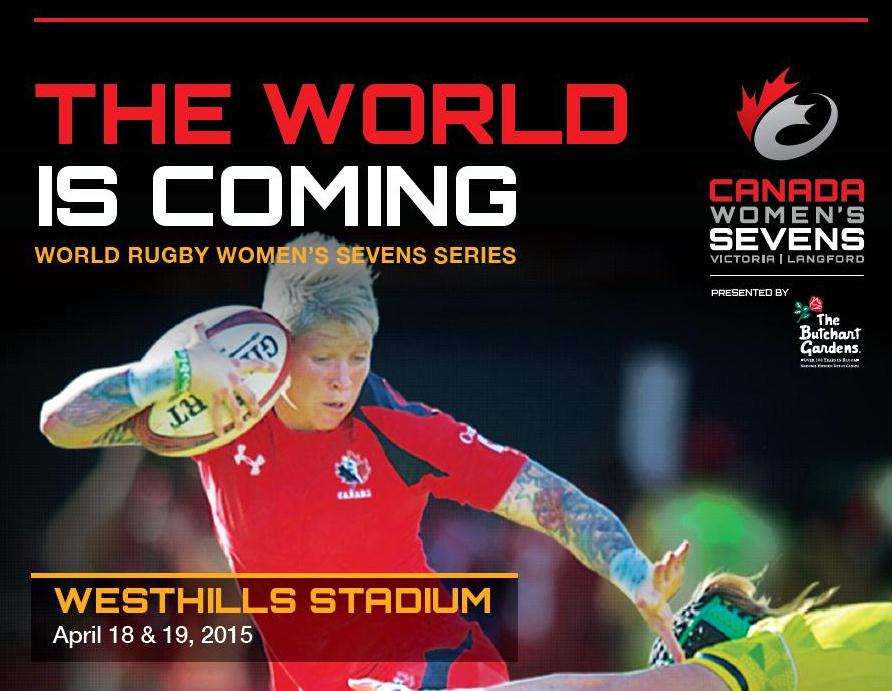 The world's 12 best rugby women's sevens teams, including Australia, are coming to Canada to compete in a round-robin style tournament. Langford, British Columbia, will host round four of the World Rugby Women's Sevens Series, which serves as the qualifying process for the 2016 Olympic Games. The two day event will take place on 18 and 19 April and will be streamed live on www.worldrugby.org.

For more information and tickets.

Circus Oz returns to Montreal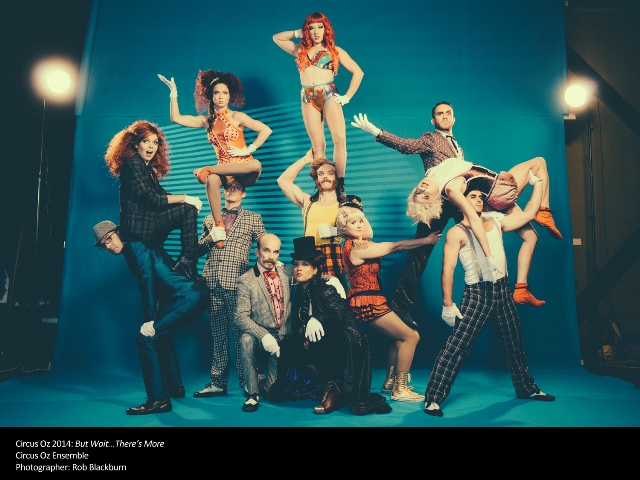 Australia's premier contemporary circus act is returning to Canada, performing their new show at La TOHU in Montreal from 5 – 15 March. Based out of Melbourne, Circus Oz has been delighting audiences worldwide for over 35 years. Their new show, But Wait… There's More, is a rock-n-roll, animal free circus that adults and children can enjoy together.
With a mix of comedy, clowning, acrobatics, juggling, unicycling, flying trapeze, cheeky impersonations and ridiculous knockabout exuberance, Circus Oz celebrates the collective power of a group of fabulous humans.

For more information and tickets.
Australian wine at the Vancouver International Wine Festival

Australian wine will be centre stage at this year's Vancouver International Wine Festival (VIWF). The 37th festival, which runs from 23 February to 1 March 2015, is Canada's premier wine show and one of the largest consumer wine festivals in North America.

For more information

Australian Nobel Laureate to speak at University of Toronto
In 1998, two teams discovered that more than 70% of the cosmos is contained in a previously unknown form of matter, called Dark Energy. The 2011 Nobel Laureate for Physics, Professor Brian Schmidt of the Australian National University, and leader of the High-Redshift Supernova Search Team, will describe this discovery and explain how astronomers have used observations to trace our universe's history back more than 13 billion years, leading them to ponder the ultimate fate of the cosmos.
Professor Schmidt will be speaking at the University of Toronto on Wednesday, 19 November 2014 in Room UC 140 at 4:30pm.
ImagineNATIVE shines a spotlight on Australia
The imagineNATIVE Film + Media Arts Festival, now into its 15th year, features film, video, radio and new media works made by Canadian and international Indigenous media artists in key creative roles, such as producers, directors, and/or writers. This year, the festival focuses on Australia.
As part of this Spotlight, imagineNATIVE is working with three highly esteemed guest programmers: Rachel Perkins, Pauline Clague, and Jenny Fraser who will each present a selection of short works representative of different sectors of Indigenous life in Australia. Included in the selection is Black Panther Woman, a story told by Rachel Perkins about Marlene Cummins, a member of Brisbane's short-lived Black Panther movement who struggled with sexism within the organization.
The kick-off preview for the festival is Wednesday, 1 October with the free screening of the Australian film 'The Sapphires'.
The festival runs 22-26 October in Toronto.
For more information and tickets for screenings

Toronto theatre production about early years in Australia
Our Country's Good is at the Royal Alexandra Theatre (260 King Street West) in Toronto from 13 September to 26 October 2014.This historical drama tells the powerful, true story of the first British convicts who arrived in Australia in 1788. The ragbag group put on a play under the guidance of an earnest young marine officer.
For more information and tickets
Three Australian authors to be part of Vancouver Writers Festival
The Vancouver Writers Fest, in its 25th year, turns reading into a community experience, bringing people together to share thoughts, explore ideas, and witness brilliant conversations. Three Australian writers will be taking part this year's event 21 to 26 October.
Tim Winton, one of the pre-eminent Australian novelists of his generation, has won the Miles Franklin Literary Award four times and has twice been shortlisted for the Man Booker Prize. Michael Robotham has been an investigative journalist and is one of the world's most acclaimed authors of thriller fiction. Christos Tsiolkas is the author of five novels, including The Slap, which won the Commonwealth Writers Prize, the Australian Literature Society Gold Medal and the Vance Palmer Prize for Fiction.
Vancouver International Film Festival showing Australian movies
Six Australian movies are being screened at this year's Vancouver International Film Festival. Charlie's Country won David Gulpilil the Best Actor, Un Certain Regard, in Cannes 2014. Other full length films are The Infinite Man a time travel comedy and the one day a week, every week for a year drama 52 Tuesdays. Also screening are the short films Absolution, EMO (The Musical), and Letter to Annabelle.
The 33rd annual event runs from 25 September until 10 October.

More information

Australian acrobat part of Cirque du Soleil's new show in Toronto
Cirque du Soleil's new show KURIOS – Cabinet of Curiosities - is in Toronto from 28 August until 5 October 2014 at the Port Lands. Touring with the show is Australian acrobat Nathan Dennis.
Sneak peak look at the production:
Seven Australian movies showing at Toronto International Film Festival
One of the most prestigious film festivals in the world, the 2014 edition of TIFF runs 4-14 September with over 300 movies from over 60 countries. Seven Australian movies will be playing at this year's event in Toronto, including several international and North American premieres.
Dark comedy Kill Me Three Times, edgy comedy The Little Death, documentary Electric Boogaloo: The Wild, Untold Story of Cannon Films, short film A Single Body, thriller Cut Snake and children's film Paper Planes will have their world premieres at TIFF.
Coming off a best actor win in Cannes, David Gulpilil stars in Rolf de Heer's Charlie's Country, making its North American debut – trailer below.
Australian artist Shaun Gladwell has also been invited to present his projects BMX Channel and Midnight Traceur in TIFF's Future Projections program, a crossover between cinema and art.
Check out the TIFF website for showtimes and details about all the films.

Ottawa gets visit from Australian band
OKA will be performing at the Mercury Lounge (56 Byward Market Square) in Ottawa, on Friday, 22 August. The band from the Sunshine Coast creates a unique blend of folk dance music featuring a didgeridoo, bamboo flutes, and more. (Details on the event)
They also have a few shows in British Columbia in August and September. Check out their website for the dates.
Australian performers in Toronto for BuskerFest
The longest street in the world has become the venue for the largest event supporting Epilepsy in the world and North America's largest Street Performer Festival. The Downtown Yonge Neighbourhood in Toronto plays host to BuskerFest from 21 to 24 August. This year come see Australian performers like the Bearded Gypsy Band, Daniel Champagne, and the Perch Creek Family Jugband.
Find out more about BuskerFest
Summer music festivals welcome Australian acts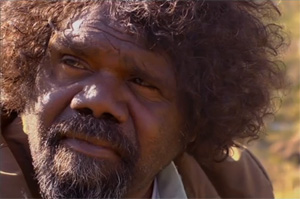 The Montreal Jazz festival runs 26 June until 6 July at venues around the city. You'll have a couple of chances to check out the Melbourne Ska Orchestra, as well as Wagons and Bustamento. (For more information)
The Winnipeg Folk Festival, celebrating its 42nd year, takes place 9 to 13 July at Bird's Hill Park. Check out David Bridie, Frank Yamma (pictured at left) and Boy and Bear at this year's festival. For more information
The 37th annual Vancouver Folk Music Festival brings a world of music to one of the world's most beautiful festival settings – Jericho Beach Park. The festival runs 18 to 20 July with over 60 acts including Australians David Bridie, Roger Knox, Frank Yamma, and Wagons. (For more information)
From 24 to 27 July, the Calgary Folk Music Festival will play host to 68 artists from around the world. The 32nd annual event is at Prince's Island Park. Australian acts in the 2014 lineup include Roger Knox, David Bridie, Frank Yamma and Glenn Skuthorpe. (For more information)
The Edmonton Folk Music Festival, in beautiful downtown Gallagher Park, happens each year during the second weekend in August. This year's event runs 7 to 10 August and includes Australian acts Jordie Lane, the Stray Sisters and Vance Joy. (For more infomation)
Australian comedians at Just for Laughs Festival
Award-winning Australian comedian Wil Anderson returns to Just For Laughs 2014 in Montreal. This time, he's bringing several Australian performers with him. "Stand Up Down Under" runs from 21 – 25 July at Montreal Improv. Wil Anderson will also be doing a solo show there on the 26th and will be a guest for Canadian comedian Russell Peters' Gala on 27 - 28 July.
Win tickets to the advance screening of Tracks - in six Canadian cities
Thanks to Mongrel Media, we have tickets to give away for the advance screening of Tracks (4 June in Toronto, 5 June in Vancouver, 16 June in Victoria and 18 June in Calgary, Edmonton, and Winnipeg).
We were pleased to show the film ahead of its release for our Australia Day celebrations and now we can share it with you. The movie, which enjoyed great reviews at last year's Toronto International Film Festival (TIFF), is based on Robyn Davidson's account of her epic journey from Alice Springs to the Indian Ocean, across 1,700 miles of the Australian outback. The film stars Mia Wasikowska and Adam Driver.
To win, follow us and tweet:
Win tickets for the advance screening of #Tracks in (Enter your city here) via @Mongrelmedia @AusHCCanada. Details: http://canada.embassy.gov.au/otwa/events.html
(Please follow @AusHCCanada on Twitter so we can send you ticket details by DM. First come, first served. Limited tickets available.)
The film opens 6 June in Toronto and Vancouver, and 20 June in Calgary, Edmonton, Winnipeg and Victoria.
See Mongrel Media for more details: http://www.mongrelmedia.com/film/tracks.aspx

Associations and Activities
Expatriate groups across Canada
Australian residents of Ontario may also visit the Ottawa Canadian Australian Network or Aussies and Kiwis in London.
Australians in Western Canada may join the DownUnder Social Club of Calgary, the DownUnder Social Club of Edmonton or the DownUnder Club of Winnipeg.
Australian Rules Football in Ottawa
Ottawa Swans Australian Football Club welcomes new players, volunteers and spectators as it competes in the Ontario Australian Football League, part of AFL Canada.

Cricket in Ottawa
The Ottawa Valley Cricket Council runs cricket in Ottawa through summer. For cricket in other Canadian cities, go to Cricket Canada.
Australian and New Zealand Wine Society of Ottawa
The Australian and New Zealand Wine Society of Ottawa hosts regular events. Toronto, Calgary and Vancouver also have Australian wine appreciation societies.
Links
Australian Department of Foreign Affairs and Trade