Prime Minister Malcolm Turnbull meets Canadian Prime Minister Justin Trudeau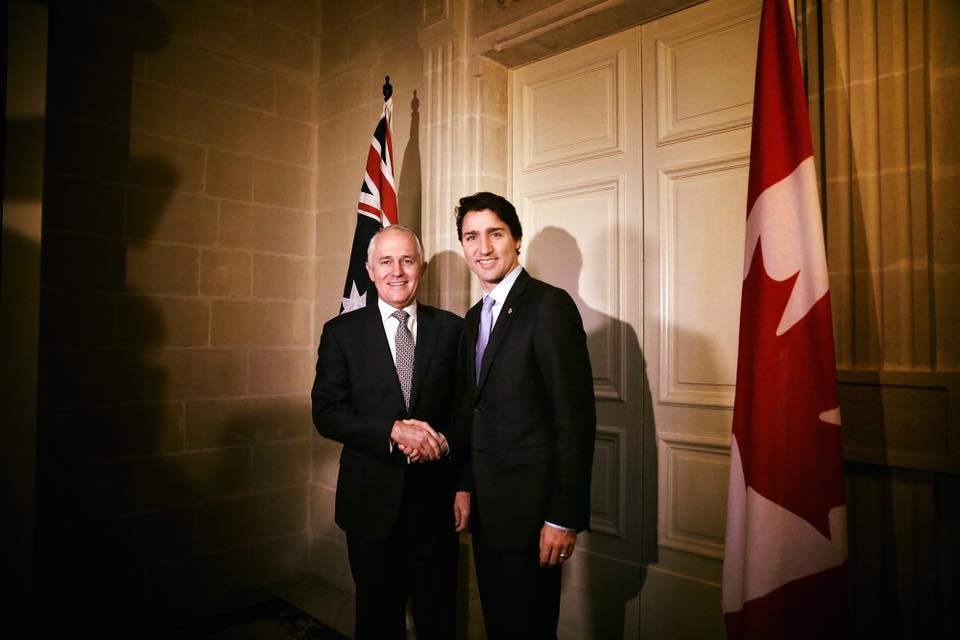 Prime Minister Malcolm Turnbull met with Canadian Prime Minister Justin Trudeau at the Commonwealth Heads of Government Meeting in November 2015.
The North American Leaders' Summit will be held in Ottawa on Wednesday 29 June 2016. Many streets in the downtown area will be closed to vehicular traffic for the duration of the Summit. It is recommended that those travelling to High Commission on 29 June visit the City of Ottawa website for a list of street closures and to be prepared for traffic delays.